News
Exhibition Stand Design Brief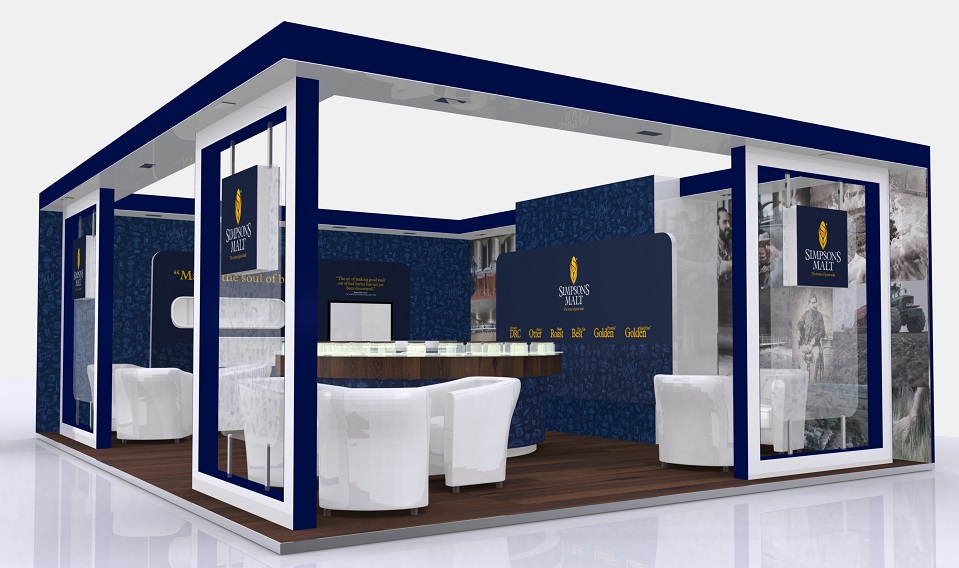 The 7 sacred rules of exhibition stand design
Here are a few golden rules when thinking of putting a an exhibition stand design brief.
1. Your Company Information
The first thing we need to know, when filling out a exhibition stand design brief is what your business does! We work in a huge variety of industries from textiles to toys, oil to olive oil.  We vast knowledge of many industries, but we need to know all about your business.
We want to know your values, your industry, your clients and what you want from your prospective delegates at the specific exhibition.
The more you know and can give us, the more our design team can work their magic and give you exactly what your looking for, in keeping with everything your business holds dear!
2. The aims and achievements of the given event
A key area of exhibiting is to know why you are going to the event, and ultimately what your wanting out of it. The reason Exhibitions survive is because it allows b2b to flourish and ultimately help not hinder businesses. Do you have a new product? A new machine? A new form of technology? or methodology?
Do you just need a boost in sales?
Are you a new kid on the block wanting to blow your competitors out of the water, or an industry legend, needing to exude confidence and reliability?
Have a discussion and highlight the main reason, why your attending, and feedback.
3. Analysis of previous events
If this is your first time exhibiting, a good suggestion would be speak to other companies about their experiences, or even just walk a show for some ideas, and do your research!
If you're a recurring exhibitor then have an open discussion about what went wrong and more importantly what went right, and then build upon those foundations.
4. Know your audience
An important area when filling out your exhibition stand design brief is to know your audience.
Demographics are more important than many take credit for. If you're in a male dominated industry then your design can be tailored to engage a male audience, generally racing games, football challenges, bold branding as one example. That could be counter-productive, if you're trying to tailor for different groups.
A great suggestion is look at the statistics of the past exhibitions, most organisers have this information, and use it your advantage.
Our designer can then take this demographic information and mould an exhibition design around these numbers, with a multitude of creative tools at our midst. We can look at technology, branding, textures, exhibition trends and a whole range of other design flairs.
5.The Dreaded Budget
From our experience this can be the most contested topic with exhibition stand design brief. If you don't have a figure in mind please, ask around other exhibitors and find out what companies are generally spending.
If you don't disclose budget information, we then turn around and design something to say 15k a standard cost for exhibition design and build, and you have a budget of 8, you have waste everyone's time.
We design to your budget, and will tell you if something is achievable or not – a good suggestion would be look at images of past jobs and we can give an estimate on a stand like the one shown, and where it will be erected.
Remember keep some extra money in the budget, incase you need something extra, like graphics, video wall etc.
The last thing you want is your main competitor designing something that might undermine you, If you have nothing left in the pot, you have nothing left to compete with. 10-15% is a good suggestion of the budget surplus.
6. Ask questions
The more you ask, the more transparent our costs can be. We don't offer a full-itemised quotation, as it would be silly counting all those screws, bolts & nuts!
For example graphics can often become very expensive, and we can have as many or as little as you want. We will put on a standard amount of graphics on a stand to highlight your companies branding. If you didn't ask you may not have known that.
Our design team will have lots of questions for you and will do there very best to maximise your impact at your chosen event.
7. Come and meet us
Often many companies go out to tender and we have known some go to 10 or more exhibition stand design companies. That, I promise you is a mistake, that's 10 options some with multiple versions and perspectives, 10 sales managers pestering you, x10 presentations on your desk.
We recommend go to 3 and if you can either let a representative of ours come and present their design options an, thus go over some of the key design elements in person, or come and see us, you can have a look at our on sight workshop, see our men who build and erect the stand and have a chat with our design team.
We like to work together with our client's year on year and build a good supplier relationship, this can be maximised if you get to know us and what were all about. We will even chuck in a cup of tea and some biscuits while we are at it!
So if you're looking for an exhibition stand, why not email us on info@quantumexhibitions.co.uk or contact us on +44 (0)1422 201696. We have an exhibition stand brief template we can send over too!