News
Expo Stand Design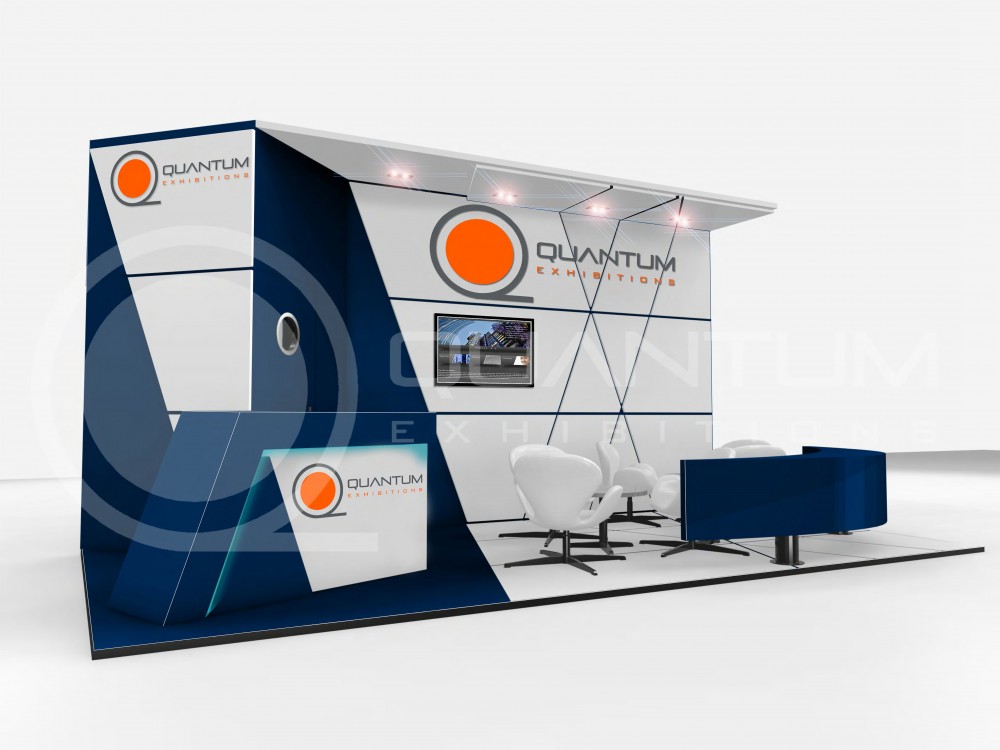 Are you thinking about an Expo Stand Design?
Quantum Exhibitions are leaders as exhibition builders and expo stand designers. We tailor everything around you, utilising your key branding, your products and design and manufacture the stand for you.
We take the time to truly understand our clients needs and aspirations. We create an expo stand design that not only fulfils all  your exhibition requirements but one that will undoubtedly make your company stand out for the right reasons.
Some of Quantum's key features are that we offer a full turn key service. Yes that's right! we do it all, and offer a 360 degree service for your once a year trade show or your strategic exhibition seasons comprising of multiple events and  venues worldwide.
Let our dedicated  Project Manager guide you through the finishing touches, and facilitate all the paperwork, graphics and everything pre-build. Our design team work tirelessly amending everything meticulously, creating a concept that's eye-catching, innovative, and an enviable expo stand.
From the Design Studio, Quantum then manage and execute all the Manufacturing services, We have an in house Workshop, with joinery ,carpentry, upholstery and full paint spraying facilities. Throughout the manufacture process we have complete correlation, with that initial design concept, and are constantly amending the manufacture, so there is no deviation from that signed off concept, to the completed stand.
The Quantum team then build and essentially reassemble the intricate jigsaw construction, taking complete care, leaving you enough time to enjoy the show, and spend your time and efforts, making the most out of the event, rather that build.
So if your thinking about investing in a Bespoke Exhibition Stand in the future, and think you might like to see an expo stand design for your company, why not give us a call on +44 (0) 1422 201696 or email us on info@quantumexhibitions.co.uk