Exhibition Logistics
22 November 2017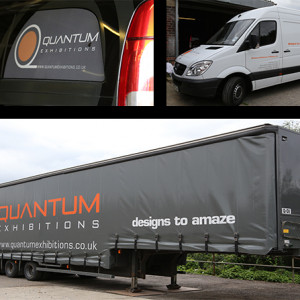 Exhibition Logistics
The In's & Out's of Exhibition Logistics
Quantum Exhibitions specialise in everything to do with bespoke exhibition stands. From the design, to the build and installation, however there is still a part missing the logistics.
Exhibition logistics may seem like a simple thing, however imagine flat packing a house and contents and transporting 5000 miles. We design and build exhibitions around the world, and we need to take everything with us, from every screw, graphic, chair and light, it all comes with us and all comes back again, like a large 'Meccano' kit meticulously constructed and re-assembled.
Many people forget about exhibition logistics, and what…
Read more
Keep up to date - Subscribe to our FREE email Newsletter
Exhibition Stand Design Brief
24 January 2017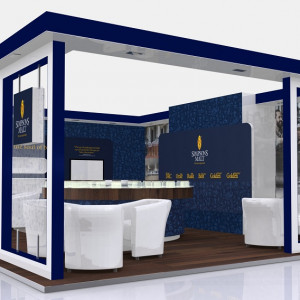 The 7 sacred rules of exhibition stand design
Here are a few golden rules when thinking of putting a an exhibition stand design brief.
1. Your Company Information
The first thing we need to know, when filling out a exhibition stand design brief is what your business does! We work in a huge variety of industries from textiles to toys, oil to olive oil.  We vast knowledge of many industries, but we need to know all about your business.
We want to know your values, your industry, your clients and what you want from your prospective delegates at the specific exhibition.
The more you know and can give us, the more our design team can work their magic and give you…
Read more
Keep up to date - Subscribe to our FREE email Newsletter
Expo Flooring
11 November 2016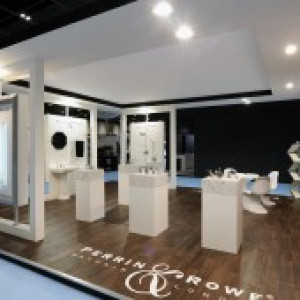 What is Expo flooring? – Wood, Plastic, Carpet……….
So expo flooring, not the most 'sexy' exhibition topic, but nevertheless an important one. It is surprising how many clients have a strong opinion about specific requests to do with flooring either from experiences from exhibiting previously, and sometimes unfortunately negative ones.
What is actually under there? is it always the same?
The simple answer is no. Different companies use different methods, some use plastic modular metre squares, which are ridged, re-suable, and essentially similar to lego blocks. We use timber bases, which are constructed, and customised to fit the specific design. other companies merely lay carpet over the floor without a constructed floor.
So why do you need a floor…
Read more
Keep up to date - Subscribe to our FREE email Newsletter
The Top 10 Coolest additions to Exhibition Stands
18 August 2016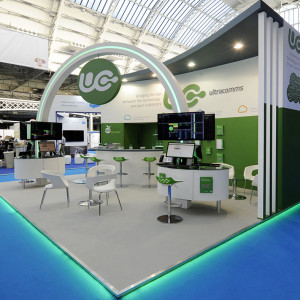 The Top 10 Coolest additions to Exhibition Stands
(parts 1-5)
Want a cool exhibition stand?
1. Freebies
2. Boys Toys
3. AV
4. Live Performers
5. Your latest products
6. Food and drink
7. Lighting
8. Complete stand integration.
9. Design Flairs
10. Branding
Freebies
We have all seen the flurry of branded bags, branded pens, stress balls and cuddly toys. – How effective is it?
In the simplest terms if you are, say, attending NAMM or it's European Counterpart Musikmesse, an expo focused on Musical equipment. Then 90 percent of its attendants will be within that industry. So that been said when Joe Bloggs returns back to his shop, what will he remember?
Of course the latest products that he might be able to sell in his shop might stand out, however what if you the…
Read more
Keep up to date - Subscribe to our FREE email Newsletter
Expo Stand Design
29 February 2016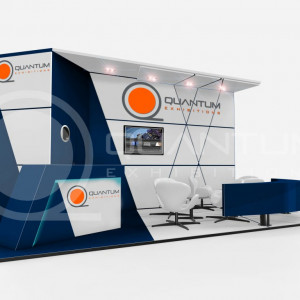 Are you thinking about an Expo Stand Design?
Quantum Exhibitions are leaders as exhibition builders and expo stand designers. We tailor everything around you, utilising your key branding, your products and design and manufacture the stand for you.
We take the time to truly understand our clients needs and aspirations. We create an expo stand design that not only fulfils all  your exhibition requirements but one that will undoubtedly make your company stand out for the right reasons.
Some of Quantum's key features are that we offer a full turn key service. Yes that's right! we do it all, and offer a 360 degree service for your once a year trade show or your strategic exhibition seasons comprising of multiple events and  venues worldwide.
Let…
Read more
Keep up to date - Subscribe to our FREE email Newsletter
London Vet Show
25 November 2015
Quantum success at London Vet Show 2015
The London Vet Show Is a  2 day exhibition which brings together the worlds leading  veterinary professionals. London Vet Show has around 400 exhibitors and is supported by organisations like the  Royal Veterinary College and British Veterinary Association.
Quantum Exhibitions ltd were excited and proud to be involved with one of it's key exhibitors, which supply quality affordable pharmaceuticals, aqupharm fluids, support products and identichip, the UK's original microchip, powered by Anibase database.
Quantum Exhibitions In conjunction with the London Vet Show exhibitor were keen to design and manufacture a stand that could be both visually striking, completely bespoke and exude nothing but their branding and ethos. The London Vet Show like many other key industry events,…
Read more
Keep up to date - Subscribe to our FREE email Newsletter
Exhibition Stand Technology
12 October 2015
Quantum Exhibitions Ltd. are always looking at new ways to make our clients stand out and in turn to be the exhibition stand supplier of choice.
Exhibitions in essence are a simple tool. You have a product or service and you want everyone there to see your product and in turn sell more and be more successful. That is all well an good when there might be a 100 companies selling and offering the same thing.
How do you stand out? How do you make a statement in a sea of competition?
There are a 1000 ways to stand out from the crowd, but one tool we are going to discuss in this blog is integrating technology on your…
Read more
Keep up to date - Subscribe to our FREE email Newsletter
Trade shows
25 June 2015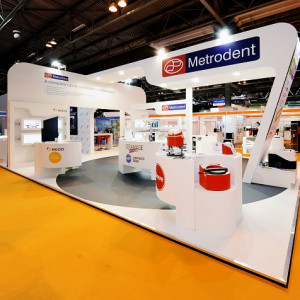 Why Trade Shows are an important Marketing tool
Quantum Exhibitions suggests why Trade Shows are the most effective marketing channel for your business or product to be highlighted to the customer.
The term marketing comes in various shapes and sizes and it is common  for businesses to use multiple marketing channels at once within their campaigns. All businesses must understand the importance of their brand, and  if you're not talking about it, no one else will be!
The core of your business' success lies in its marketing and the decisions you and your team make for your marketing strategy. The marketing umbrella covers a whole spectrum of areas; public relations, advertising, sales and promotions.  Without marketing, your business may offer the best services, it may offer…
Read more
Keep up to date - Subscribe to our FREE email Newsletter
Pro2Pac
13 April 2015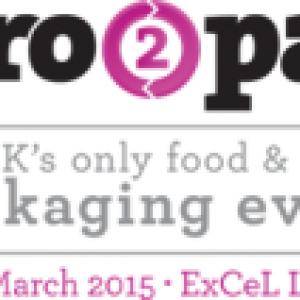 Pro2Pac
Pro2Pac is a biennial show and is one of the Uk's largest food and drinks event hosted at the ExCeL Centre London, In conjunction with IFE and Waste works The amalgamation of all three events quite literally caters to all aspects of the food and drink industry. Pro2Pac specialises in the food packaging and preparation industry and in 2013, the three events had an amazing 1,120 exhibiting companies from around 55 countries.
The 2015 Pro2Pac show was an exciting time for Quantum Exhibitions & Displays Ltd. we had the pleasure of working with Byworth Boilers who have been manufacturing industrial boilers since 1968 and have a wealth of experience in the industry….
Read more
Keep up to date - Subscribe to our FREE email Newsletter
The Photography Show
30 March 2015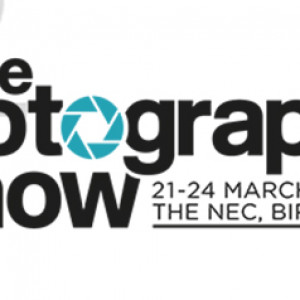 Focus…..Snap….Success at The Photography show
Quantum Exhibitions Ltd. were delighted to work with White Wall this year at the Photography show 2015, the show was a huge success, check out the photos HERE.
The Photography Show is produced by Future, an international media group and world-leading photography publisher.
The Photography show unlike other events held at the NEC like the Spring Fair is a relatively new show which only took place for the first time in March 2014. Prior to this there was no annual event on a national scale aimed specifically for the imaging community until future solved that problem.
From Saturday 21 to Tuesday 24 March 2015, the NEC opened its doors again to thousands of…
Read more
Keep up to date - Subscribe to our FREE email Newsletter